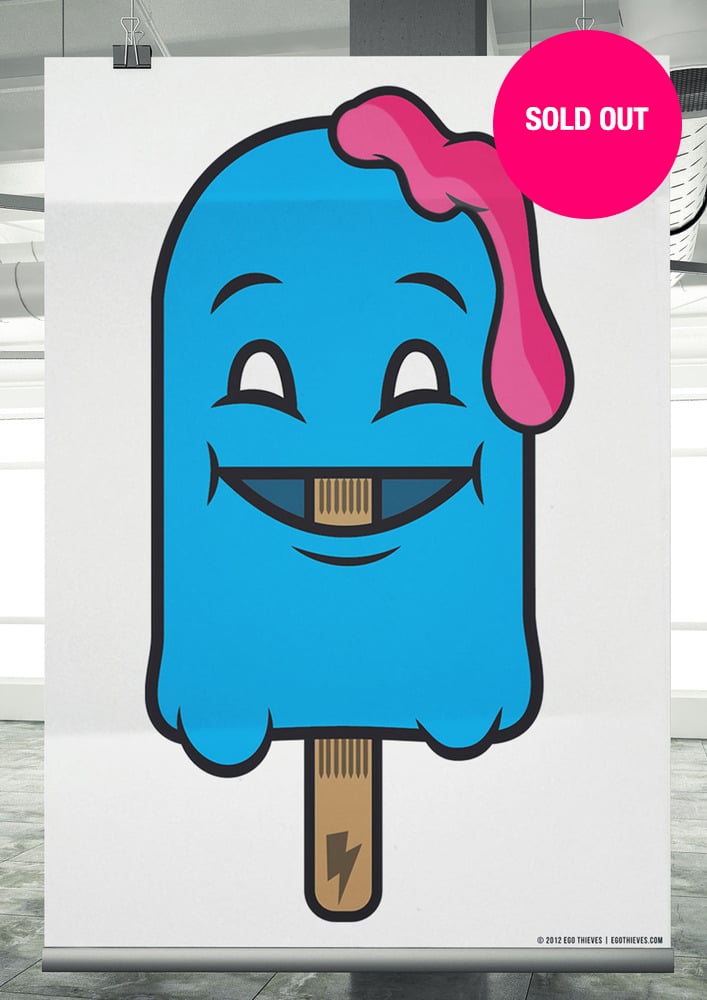 Ego Pop
£

7.99

/ Sold Out
---
Due to popular demand, we have released a limited edition run of our POP DUB Ice cream character 'Ego Pop'. Download the original mix here http://www.egothieves.com/mixes/pop-dub-4.
He is the summer mascot of the Ego Thieves HQ and always gets us in the mood for the sun, bass and a cheeky Magner's (no endorsement intended).
Designed by Ego Thieves, JC Adams, this original illustration has been a favorite for along time.
1x A3 poster - 29.7 cm x 42 cm, 130GSM silk paper.
1x Mini pack of Ego Thieves stickers.
Each poster will be signed and dated. Packed and delivered in robust poster tubes or boxes.