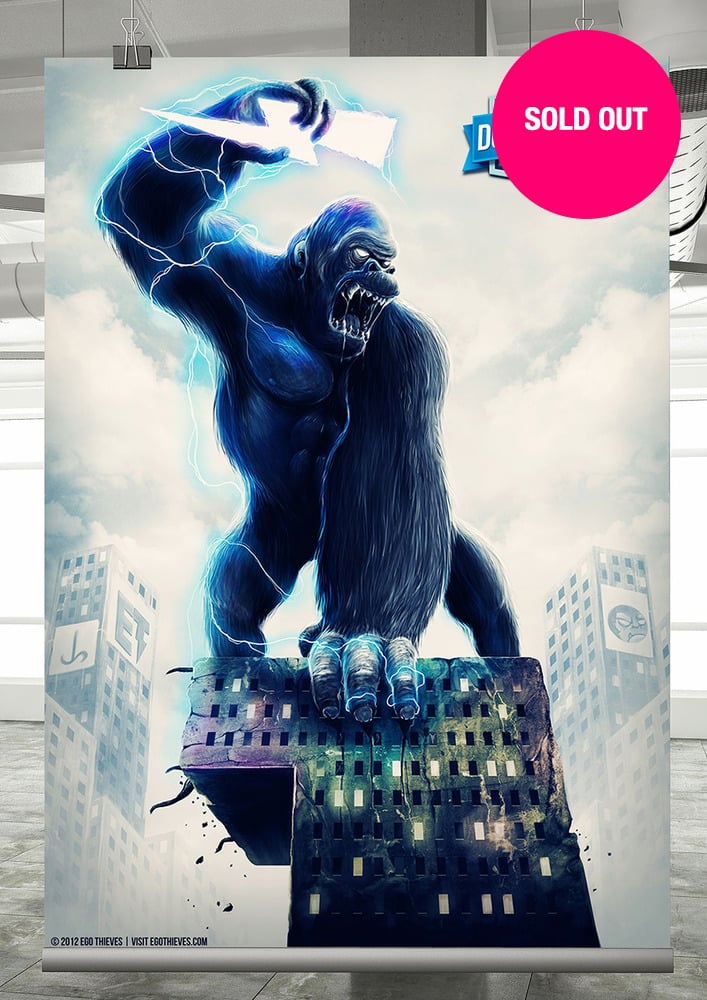 Dubfluencial Kong
£

7.99

/ Sold Out
---
To mark the end of an era, we are releasing this limited edition poster print of our 'Kong' Ape, which featured on the Dubfluencial one cover.
Celebrating the end of one the biggest Dubstep mix series online, we created this limited poster print to encompass everything that engulfed the genre. Kong, clinging onto 'building one', about to throw down his bolt of bass.
The design was created by Jenai, JC & Josh from Ego By Design (http://egobydesign.com).
1x A3 poster - 29.7 cm x 42 cm, 130GSM silk paper.
1x Mini pack of Ego Thieves stickers.
Each poster will be signed and dated. Packed and delivered in robust poster tubes or boxes.
Please allow up to 5 working days for UK mainland delivery.